Report
A dynamic alternative
Get to know Grant Thornton
Read more
We are Grant Thornton
Grant Thornton is a leading business adviser that helps dynamic organisations to unlock their potential for growth. Our brand is respected globally, as one of the major global accounting organisations recognised by capital markets, regulators and international standards setting bodies.
Over the last three years we are the fastest growing large accounting organisation and we are constantly evolving and developing alongside our clients'
Global scale and agility
As a $4.7bn global organisation of member firms with 40,000 people in over 130 countries, we have the scale to meet your changing needs, but with the insight and agility that helps you to stay one step ahead.
Privately owned, publicly listed and public sector clients come to us for our technical skills and industry capabilities but also for our different way of working. Our partners and teams invest the time to truly understand your business, giving real insight and a fresh perspective to keep you moving.
Whether a business has domestic or international aspirations, Grant Thornton can help you to unlock your potential for growth.
Grant Thornton Yemen
Grant Thornton Yemen is driven by a simple ambition: to be the only choice for dynamic businesses. We are the ideal advisers for organisations that are ambitious and want to grow, that are going through change and that need our advice and support, because we too share the characteristics of ambition and dynamism. We are already servicing some of the largest dynamic businesses within the Yemen, so with our international reach, depth and expertise of the larger firms and the personal attention, value for money and relationship approach of a distinctive firm, we are becoming the leading service provider for growth based organisations.

In 2013, Grant Thornton has been honoured by the International Accounting Bulletin as the 'Network of the Year 2013' as a result of our strategic drive, global leadership, and remarkable growth around the world. And we understand that this award reflects not only our strength as a global organisation, but as a collection of member firms who are all dedicated to the highest level of client service.

Since 2008 when we became Grant Thornton Yemen, by servicing more than 120 entities in different sectors, we succeeded in occupying the leading position in the market which encouraged us to expand even more by notably establishing the first geographical.
Awards
Grant Thornton is an award-winning globally recognised professional services network. Here are some of our awards.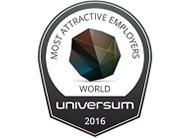 The World's Top 50 Most Attractive Employers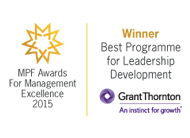 Best Programme for Leadership Development in 2015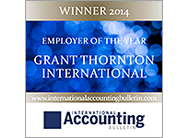 IAB Employer of the year 2014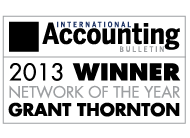 Global network of the year 2013